Le Luxembourg Centre for Contemporary and Digital History (C²DH) et le Réseau Alumni de l'Université du Luxembourg ont le plaisir de vous inviter à la table ronde « Médias sociaux en politique ».
Des personnalités politiques, des professionnel-le-s de la communication et des scientifiques discuteront de l'utilisation et de l'impact des réseaux sociaux numériques dans le monde politique. Quels sont les avantages, mais aussi les risques pour les hommes et femmes politiques d'utiliser les réseaux sociaux ? Quelles sont les pratiques, notamment le choix des plateformes de communication et l'audience visée? Comment sont modérés les échanges et retours et comment sont évalués et mesurés l'impact et la réussite de cette communication en ligne?
Autant de questions qui seront abordées lors de cette rencontre croisant les regards, les retours d'expérience et les expertises autour d'un enjeu démocratique et citoyen.
Programme:
Accueil à partir de 11:45
Une légère collation vous sera proposée avant la conférence.
12:15 Mot de bienvenue
Andy Adams, Alumni Relations Specialist uni.lu
Dr Valérie Schafer, Professeure au C²DH, Université du Luxembourg
12:20-12:30 Présentation des intervenants
12:30-12:45 Introduction par Dr Fabienne Greffet
12:45-13:30 Table ronde
Modération : Dr Valérie Schafer
Participants :
Djuna Bernard, Députée et présidente du parti déi gréng, Alumna de l'Université du Luxembourg
Sven Clement, Député PIRATEN
Dr Fabienne Greffet, Maîtresse de conférences HDR en science politique à l'IAE Nancy School of Management, Université de Lorraine
Dr Raphaël Kies, Chercheur à l'Université du Luxembourg
Ben Olinger, Directeur de création chez l'agence Moskito
13:30-14:00 Questions-réponses
Mercredi, 29 mars 2023
11h45 – 14h00
Casino Luxembourg – Forum d'art contemporain
41, rue Notre-Dame
L-2240 Luxembourg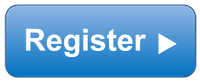 Inscription gratuite souhaitée.